So this summer I was blessed with the opportunity to play at the gorgeous John Varvatos store in downtown Detroit. If you aren't familiar, Varvatos is an undisputed a fashion icon. His line is men-only and is infused with rock and roll DNA. Lots of famous rock industry vets wear and endorse his stuff. Check out their website if you're curious. Many of his other stores (including the famous Bowery in NYC) regularly do live music, but Detroit has up until now only done it sporadically with big names and by request (Alice Cooper played for the black tie grand opening). With a corporate approval for live music this summer, I am the first performer to grace their stage in a local capacity.
With performance dates from April through August, this has really given me the opportunity to expand my audience base, as the storefront has a premium address on iconic Woodward Avenue. To further this, I reached out to my old friends at Riot Film Productions to see if they'd be willing to partner on a live video shoot of a performance. The response amounted to "of course!" as they have shot in-store on previously for promo interviews, etc. Doing a music vid would be exciting for both of us.
Needless to say, the shoot was a blast. Special thanks to Kelly, Sean and Julie at JV for letting us take over the store for a few hours (they were open for business during the shoot!). The three of them spent a ton of time getting the store looking EXTRA fantastic.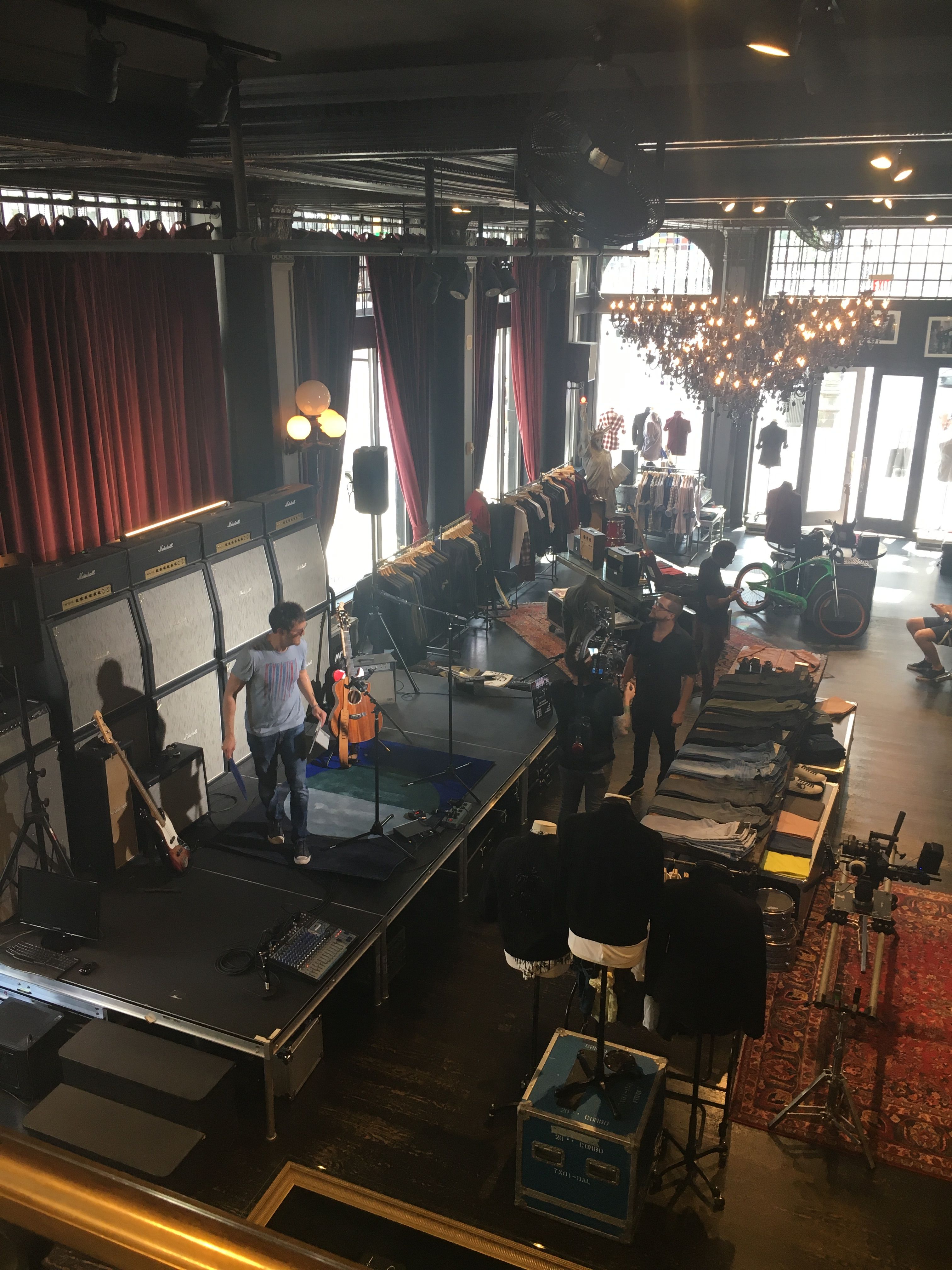 Matt Barth and Brandon Mata from Riot are total pros. Secured some AMAZING footage of the store and performance of my song "Your Drive" which I debuted at the shoot. SO excited to share it with the world next month.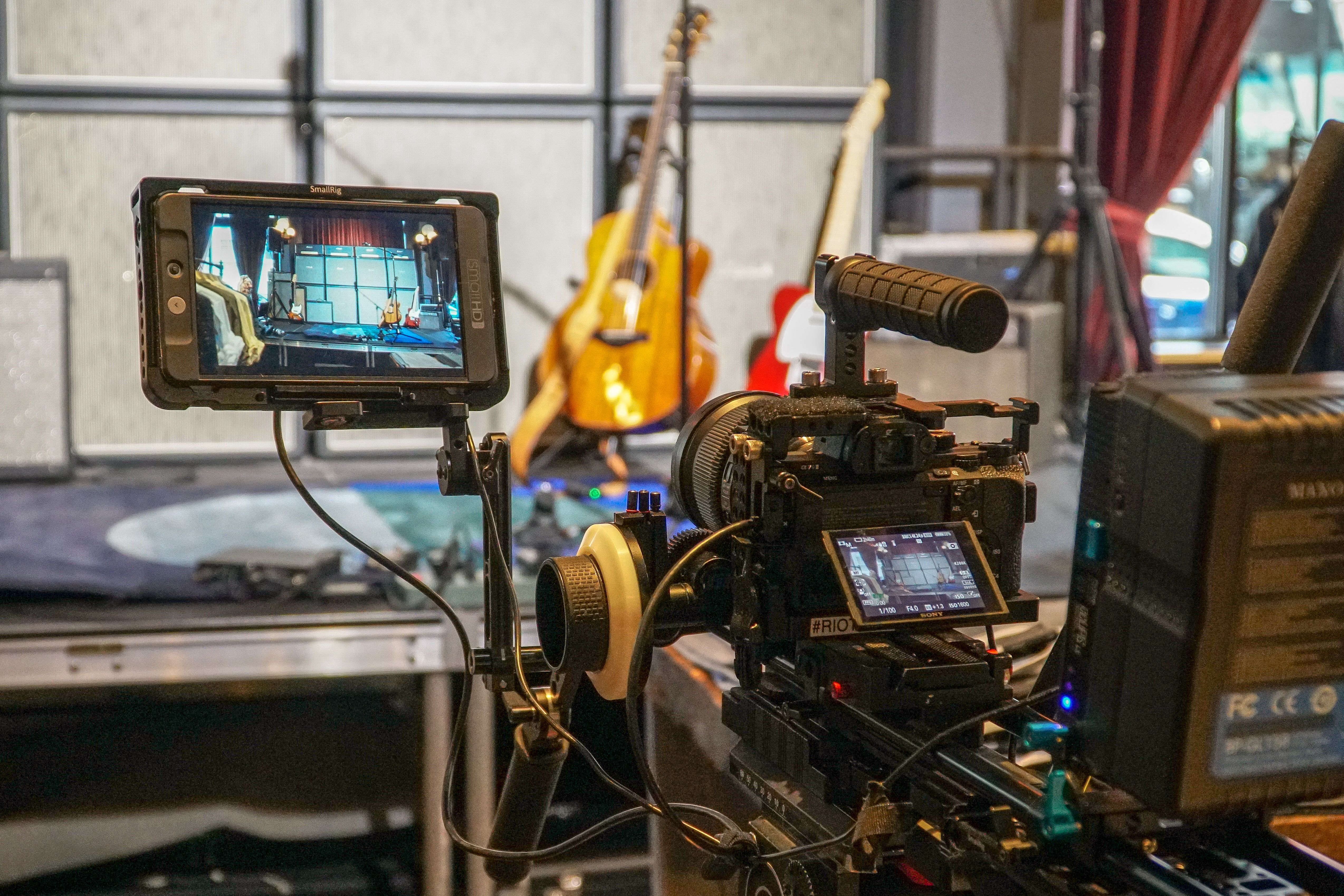 So great to have a few very special friends join us to watch and be part of the audience. Special thanks to Cathy, Donna, Brad, Jill, Atticus, Kim, Miranda and Troy for showing love and support. Can't wait to show you guys the final product!!!